PARCO NATURALE REGIONALE DELLE ALPI LIGURI
NATURAL PARK OF ALPI LIGURI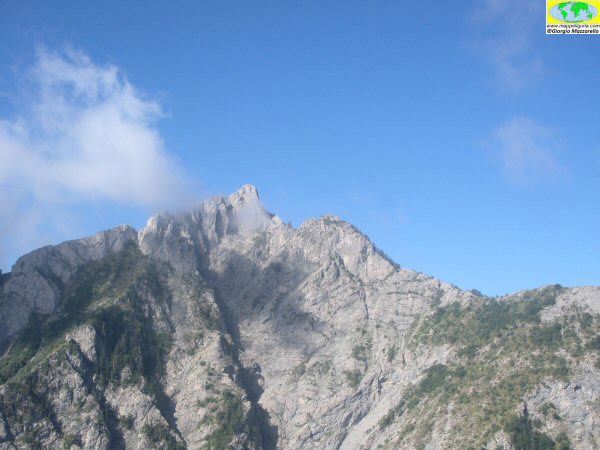 ---
IL PARCO IN POCHE FRASI

Alle quote più alte un paesaggio alpino costituito montagne rocciose aspre e dirupate in netto contrasto con gli uliveti che convivono alle quote più basse.
Estese praterie dove sono presenti specie floreali rarissime a livello mondiale, numerose grotte carsiche ed estesi boschi di pini e faggi, rendono tutto il territorio di estremo interesse sia naturalistico che paesaggistico.
---
THE PARK IN FEW WORDS

At higher altitudes there is an alpine landscape consists of rugged and steep rocky mountains in stark contrast to the olive groves that live at lower altitudes.
Extensive grasslands, where there are very rare floral species in the world, numerous caves and extensive forests of pine and beech trees, making the whole territory of great interest both naturalistic and landscape.
---

---

CARTE ESCURSIONISTICHE "mini MAPPE OUTDOOR ACTIVITIES" RELATIVE AL
PARCO NATURALE REGIONALE DELLE ALPI LIGURI
SELEZIONA LA TAVOLA DA VISUALIZZARE
HIKING MAPS "mini MAPPE OUTDOOR ACTIVITIES" RELEVANT TO
NATURAL PARK OF ALPI LIGURI
SELECT THE SHEET TO VIEW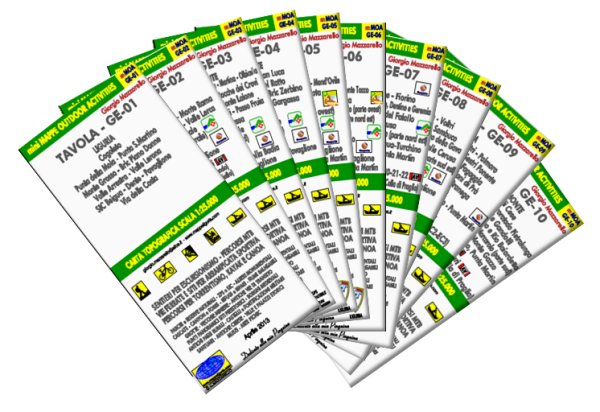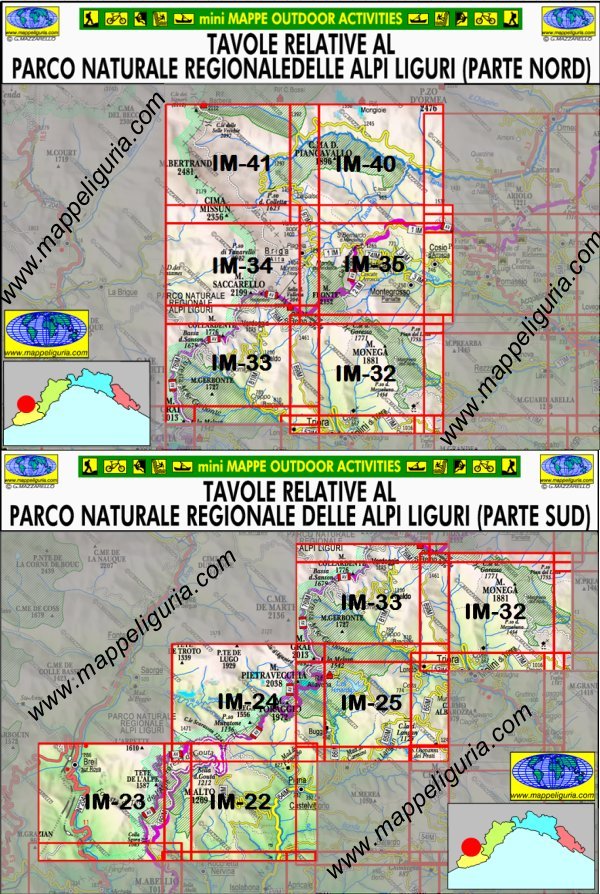 Sei interessato a questo gruppo di carte? Richiedi ulteriori informazioni
Are you interested in this group of maps? Write me