RISERVA NATURALE REGIONALE DELL'ISOLA GALLINARA
NATURAL RESERVE OF GALLINARA ISLAND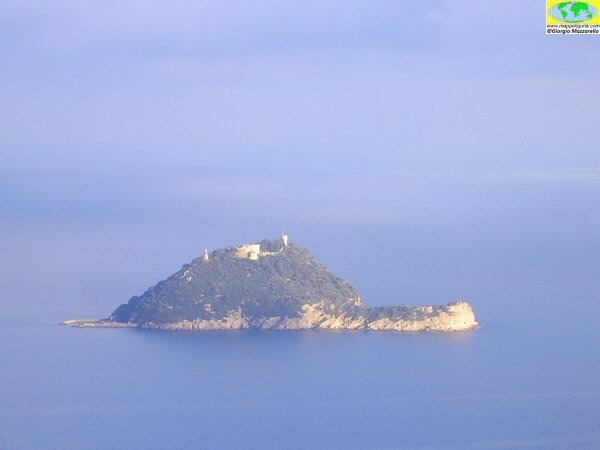 ---
LA RISERVA IN POCHE FRASI

La Riserva e' costituita dalla piccola isola di fronte ad Albenga che ospita la colonia di gabbiani piu' popolosa del Tirreno settentrionale, e che fu approdo di navi romane.

Nei fondali attorno all'isola (prossima Area Marina Protetta) ci sono relitti di navi romane in parte recuperati e conservati al Museo navale di Albenga.
---
THE RESERVE IN FEW WORDS

The reserve consists of the small island in front of Albenga, which is the residence of the most populous colony of seagulls of the northern Tyrrhenian Sea, and was landing of Roman ships.
Seabed around the island (next Marine Protected Area), there are wrecks of Roman ships, partly recovered and maintained at the Naval Museum of Albenga.
---

---

CARTE ESCURSIONISTICHE "mini MAPPE OUTDOOR ACTIVITIES" RELATIVE AL
RISERVA NATURALE REGIONALE DELL'ISOLA GALLINARA
SELEZIONA LA TAVOLA DA VISUALIZZARE
HIKING MAPS "mini MAPPE OUTDOOR ACTIVITIES" RELEVANT TO
NATURAL RESERVE OF GALLINARA ISLAND
SELECT THE SHEET TO VIEW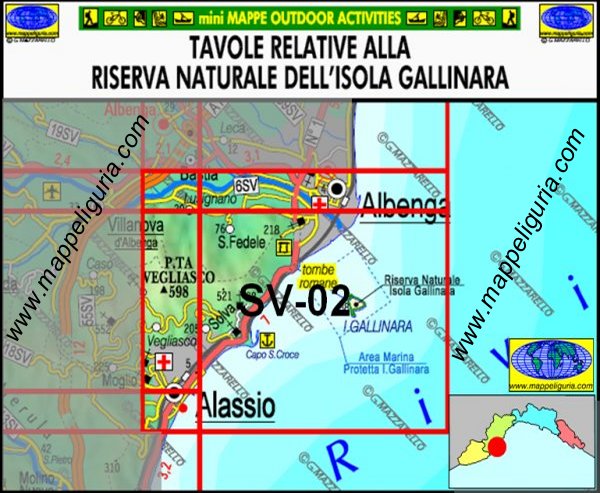 Sei interessato a questo gruppo di carte? Richiedi ulteriori informazioni
Are you interested in this group of maps? Write me